This article will guide clients in setting up their Veem accounts using a referral link that will be sent to them by their vendor or customer.
Once you receive the referral link from your Vendor or customer, please open a new tab on your web browser and paste the link. A webpage will open inviting you to join Veem.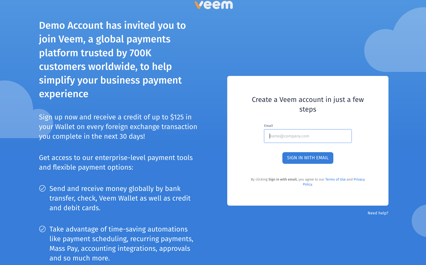 Enter your email address in the email field and click "sign in with email".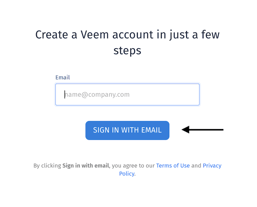 On the next page, enter the password you'd like to use on the account and confirm the new password by entering it a second time. Then click "Create Password".
Please make sure that the password requirements are met.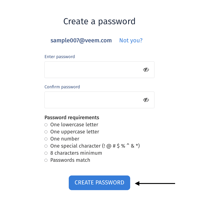 Next, you can opt to secure your account with Two-factor authentication (2FA) to add more security to the account.
This step can be skipped during the account setup process and enabled later, in Settings/Security.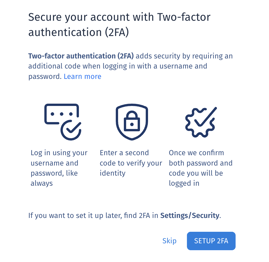 Thereafter, select the account type that best aligns with your main intent of using Veem.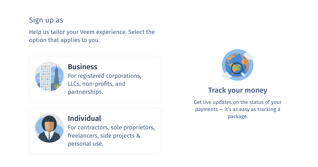 Business ~ Tailored for registered corporations, LLCs, non-profits, and partnerships. Built for businesses paying vendors, sending invoices, and making other payments.
Individual ~ Tailored for sole proprietors, contractors, and freelancers. Best for someone who is primarily receiving payments, or small sole prop businesses.
To continue signing up as a business, click here.
To continue signing up as an individual account, click here.
That's it! Once you complete the sign-up process, you'll be redirected to your dashboard. You can go ahead and start using your Veem account to send/receive payments on Veem!
Need more help? You can chat or call our Customer Success team here.