Updating Banking Information
How to Add Banking Information
To add your bank details, please follow the steps here:
Step 1: Please Log in to your Veem account.
Step 2: Once logged in, please navigate to Settings, then the Send Payment/Get Paid tab.

Step 3: Under either of these tabs, please click on "Add"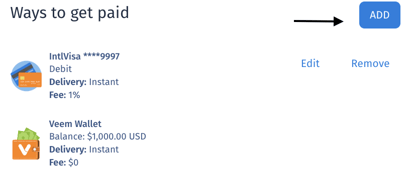 Step 4: Choose Bank account from the list of options: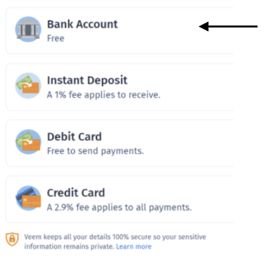 Step 5: Manually enter your bank information and click "Continue" to save your bank details.
Step 6: Once all the required fields are filled, click update.
Note: Please note that adding the banking information will trigger a re-verification of the account. The account will be verified once a payment is received or within a few hours if there is already a payment processing.