How to Set the Default Receiving Account
Learn how to set the default receiving account on Veem. Discover the flexibility of using your bank account, debit/credit cards, and the Veem Wallet for seamless transactions.
To update your default receiving account on Veem, please follow the steps below.
Step 1: Log in to your Veem account.
Step 2: In the lefthand sidebar, click on the "Settings" tab.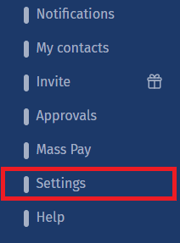 Step 3: In "Settings", please click on the "Get paid" tab.

Step 4: On this screen, you will see your currently active "Connected Methods > Ways to Get Paid" and "Defaults".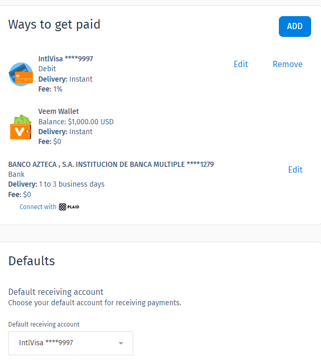 Step 5 (*Receiving): To update the default account you would like to use for receiving payments, please select your preferred account from the Default receiving account dropdown menu.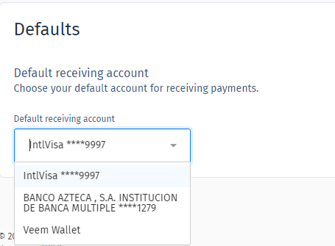 That will be it! you have now successfully set your default receiving accounts on Veem. You can always update it at any time.

Still, need help? You can chat or call our Customer Support team here.