How to View/Download QuickBooks Bill Attachments in Veem
When creating a bill in QuickBooks, if that bill has attached information (documents, invoices, etc.), Veem will automatically pull the bill and all attachments over for you to send out to your vendors.
You are able to export bills and attachments you create in QuickBooks from Veem.
To view the attachment on your QuickBooks bill, please follow the steps below:


Step 1: Log in to Veem
Step 2: In the lefthand sidebar, select the QuickBooks tab,
Step 3: Locate the bill you want to view and click the Review button on the right-hand side.

Step 4: From the Review and Pay screen, you can see and open the attachment in the More Information section, under notes.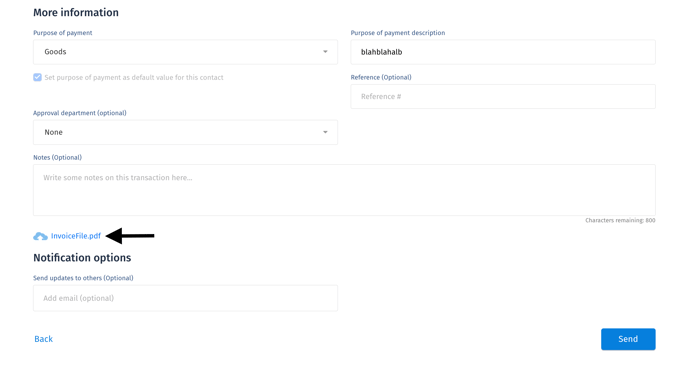 Step 5: A preview window will open and you'll be able to print or download the attachment here.
Still, need help? You can chat or call our Customer Success team here.