How to Set up a Funding Account for Xero bills on Veem
When you connect your Veem account to Xero, a new funding account will be created in Xero. The funding account selected in the settings will be used to sync the bill payments for all your bills.
To set up the funding account, please follow the steps below:
Step 1: Log in to your Veem account.
Step 2: Click on Settings in the lefthand sidebar.
Step 3: Click on the Integrations tab.

Step 4: In Integrations, click the pencil/edit icon on the Xero card to view the details.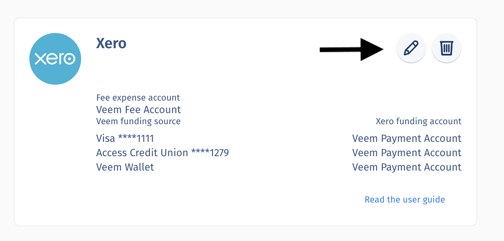 Step 5: Under the Manage Accounts section, navigate to Xero Funding Account.

Step 6: Click on the dropdown arrow to view the options, then select the Xero funding account you would like your transactions recorded in.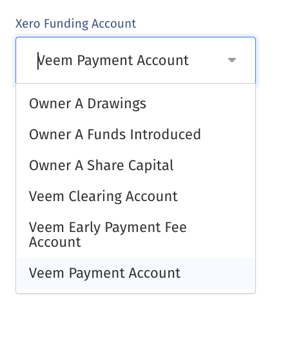 Step 7: When you've made your selection, click Save.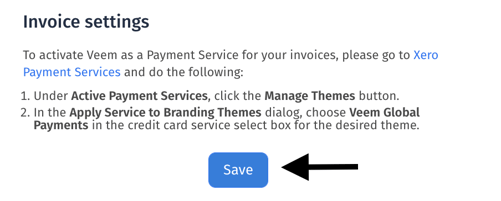 Note: You can change this at any time in the future if you choose.
Click here to learn how to connect your Xero account to Veem.
Need more help? help? You can chat or call our Customer Success team here.