Discover how to set up Two-Factor Authentication (2FA) using TOTP on your desktop app. Enhance the security of your account and safeguard your personal data from potential intruders.
To learn how you can set up 2FA using an authenticator application downloaded on the desktop, see this video or follow the steps below:
Step 1: Log in to your Veem account.
Step 2: Select Settings.
Step 3: Click the Security tab.
Step 4: Click the blue Setup 2FA button.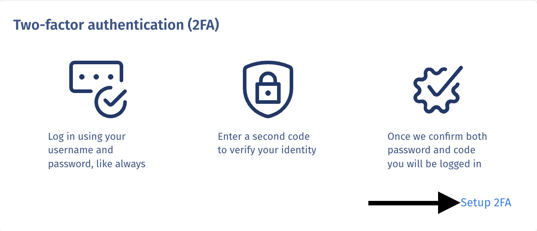 Step 5: Select TOTP from the options. Press Next.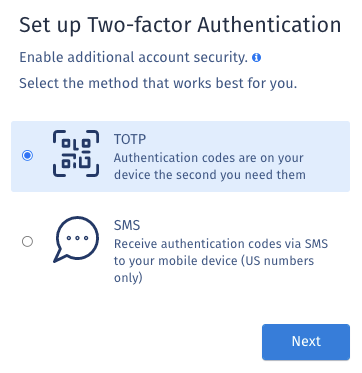 Step 6: The QR code and numeric code will now be displayed. Continue the remaining steps on your authenticator app.

*If you do not yet have an authenticator app, skip to the "Download Authenticator App" section below.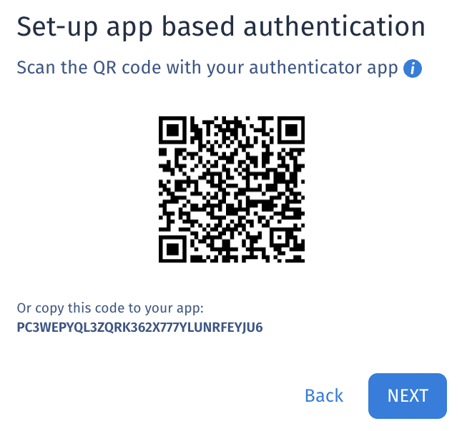 Step 7: Open the authenticator app on your phone or web browser. Scan the QR code, or manually enter the numeric code into the app. Click Next once the 6-digit code shows on the app.
Step 8: Enter the code provided. *Check the box to mark the device as trusted for 30 days (if applicable).

*Checking this option will allow you to log in without inputting the 2FA code for 30 days. Only enable this feature on trusted devices.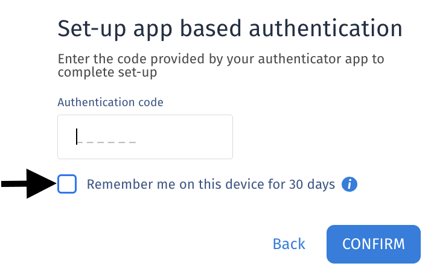 Step 9: Click Confirm.
The Two-Factor Authentication TOTP setup process has been completed!
Download Authenticator App (Desktop)
To download the desktop authenticator app, follow the steps below:

Step 1: On your computer, open the Chrome Web Store.
Step 2: Search for "Authenticator App".
Step 3: Click "Add to Chrome" on the app page.
Step 4: Click "Add extension"
Step 5: Press the authenticator app logo in the toolbar or the extension's icon.
Step 6: Continue from Step 6 above.


NOTE: Google Chrome is the recommended web browser when setting up and using the authenticator application on the desktop.
Still, need help? You can chat or call our Customer Success team here.