This feature allows you to mass upload contacts to your account via CSV.
Watch the video or follow the steps below to mass upload your contact list from a CSV file.
Step 1: Log in to Veem.

Step 2: Go to the My Contacts tab in your lefthand sidebar.

Step 3: To the right-hand side of the screen, you'll see an upload button.

*Note: If you do not see the upload arrow button, please reach out to clientservices@veem.com for help with mass contact upload.

Step 4: On the upload contacts window, download the CSV template file. The mass contact CSV template file can be found at the bottom of this article as well.




Step 5: Fill in all details for the contacts you would like to add to your network. The only required information is the person's EMAIL and COUNTRY.

*Note: The fields below in the mass contact CSV template file are country-specific. For a full breakdown of country-specific bank requirements, click here:
| | |
| --- | --- |
| Sort Code | Only required for UK |
| IFSC Code | Only required for India |
| Transit Code | Only required for Canada |
| BSB Code | Only required for Australia |
| Routing Number | Only required for US |
| Check Enabled | Only available for US payees |

Step 6: When you've added all contacts to the file, save it, and upload it to this screen.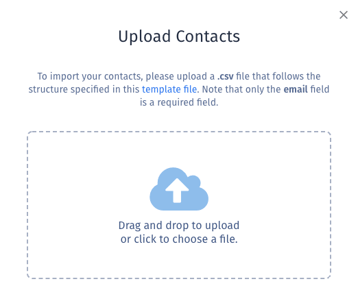 Step 7: When your upload is complete, you'll see this image.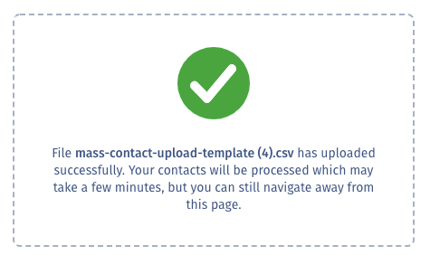 *Note: The upload may take more than a few minutes, the more contacts you're adding.

Your contacts are now added to your Veem account!


Still need help? You can chat or call our Customer Success team here.