How do I find my vendors already on Veem?
As a Veem user, you're able to list your business during the signup flow, for other businesses to search and send payments to.

If a vendor has selected this option, you'll be able to search their contact email and find them on Veem.
There are two ways to find vendors who are already on Veem.
Option 1:
You can search for them on the My Contacts tab on the left-hand side of your dashboard. At the top of the page to the left, click the search icon and search by business name or email.

From this view, you can select the vendor you're searching for and;
Add them to your network
Edit their contact
Remove them from your network
Send them a payment
Request a payment
View all transaction history with that vendor.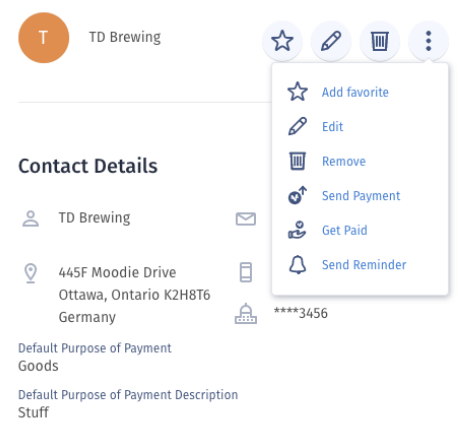 Option 2:
Another way you can search your network for vendors is by clicking "Send Payment" or "Send Invoice" and entering their email. If the vendor is on Veem, they will appear and you can select the vendor you're looking to pay or invoice.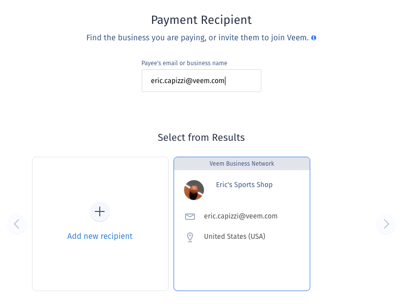 For information on how to add a contact to your network, check out the article.
Still, need help? You can chat or call our Customer Success team here.