How to change/reset the account password
If you have forgotten your password, you can reset it from the sign-in page. First, start by typing in your email address and click "sign in with email". On the next page, click on the option "Reset Password".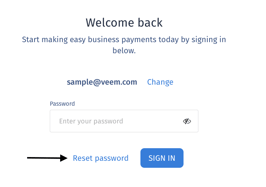 This will send you an email with a link where you can reset your password.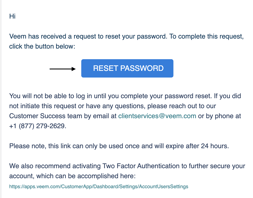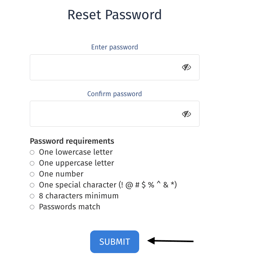 If you know your password and just need to change it, you can also reset your password from within your account. Go to your account settings and go to the Security tab.
From here, you'll be able to change the password for your Veem account. Enter your current password, then your new password and confirm the new password by entering it a second time.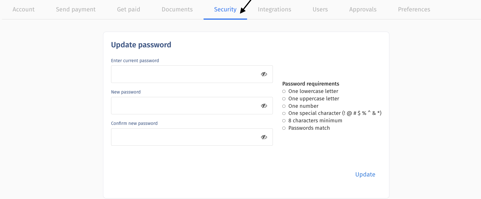 Click Update.
Still need help? You can chat or call our Customer Success team here.