How to Schedule Payments
Veem makes it easy to schedule your payments in advance. Save time and never miss a due date again by scheduling your payments ahead of time.
To schedule a payment:
Step 1: Start by clicking the "Send Payment" button located on the left side of your Dashboard.

Step 2: Then, enter the recipient's email address. If they already have a Veem account, their contact information will populate automatically.
Step 3: On the next page, when filling out the details of the payment, you'll see a calendar icon,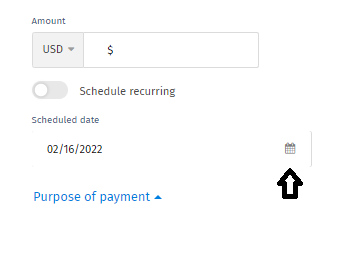 Step 4: Please click on the calendar icon and a calendar will pop up for you to select the date you'd like to schedule for the payment to go out.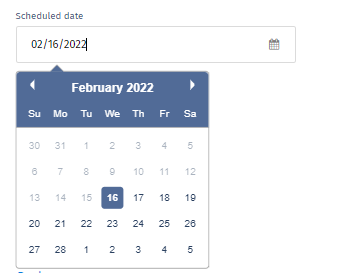 Step 5: Proceed with filling out the remaining details required to submit the payment.
Once all the details are included, please click on the "Review" button to do a final review of the payment and finally click "Submit Payment".
Once the payment has been submitted; on your dashboard, under Payments, you'll see the payment with the status of scheduled.



That's it! The payment has been scheduled.
Still, need help? You can chat or call our Customer Success team here.