Instant Deposit - Debit Card
How to Set Up Instant Deposit
Instant Deposit is a service that allows users to directly receive payments to a debit card.
To view the countries currently supported for Instant Deposit on Veem, click here.
To set up Instant Deposit, simply follow the steps below:
Step 1: Please Log in to your Veem account.
Step 2: Once logged in, please navigate to Settings, then the Get Paid tab.
Step 3: Under the get paid tab, in the Ways to Get Paid section, please click on "Add "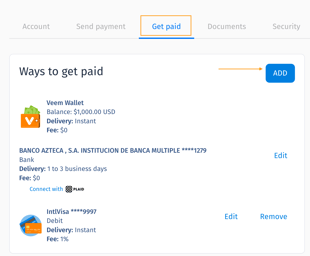 Step 4: Choose Instant Deposit from the list of options: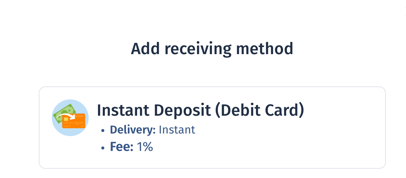 Step 5: Next, fill in the Set Up Instant Deposit debit card details.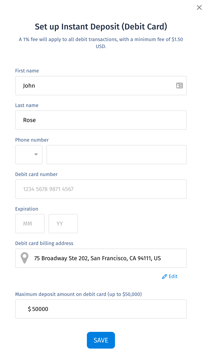 Note: Veem only allows a maximum deposit of $50,000 per payment using Instant Deposit.
Step 6: Once complete, click Save. You will see your Instant Deposit card added to your Connected Methods.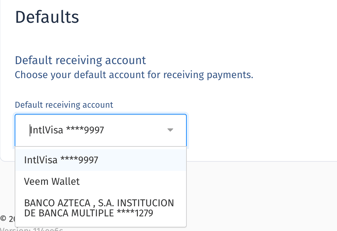 Finally, under Defaults, select your Instant Deposit debit card as your receiving account from the drop-down menu.
Instant Deposit is now set up on your account.
Still, need help? You can chat or call our Customer Success team here.