How to Set Up Recurring Payments
Reduce the time and effort spent on sending payments by setting up recurring payments with Veem!
When you are sending payments, you will see the option to schedule recurring payments below the amount field.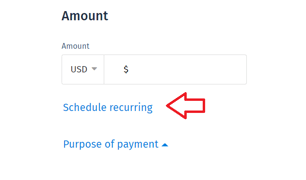 Step 1: Click on Schedule Recurring will allow you to set up a customized schedule for sending payments to that recipient.
You are able to schedule payments to recur weekly recurring every X number of weeks and repeating on a specific day each week.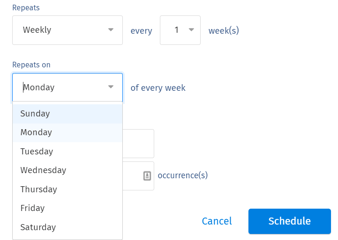 You can also schedule payments to recur monthly every X number of months and repeat on a specific day of each month.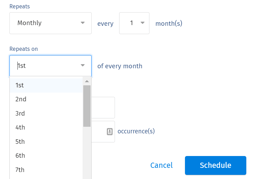 You will be able to schedule the recurring payments to end on a specific date or after a specific number of occurrences.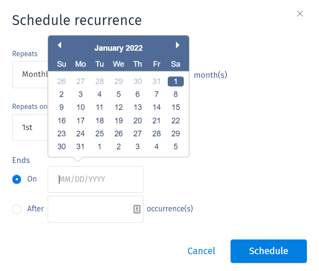 Step 2: Once you are finished selecting your preferred recurrences, click the Schedule button. Then you will be able to review your scheduled options and edit if needed.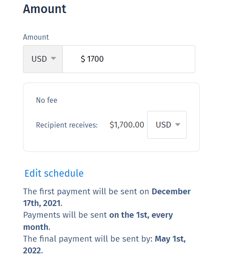 Step 3: Click the Continue button to review and send the payment as usual.
Still, need help? You can chat or call our Customer Support team here.