How to Send a Drafted Payment
To finish submitting a drafted payment, watch the below video or follow the steps:
Step 1: Sign in to the Veem account.

Step 2: Click on Transactions from the main menu on the left of the screen.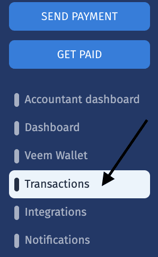 You'll see this view:


Step 3: Select the "Drafted" Payment from the list of payments.

Step 4: Click the Edit icon in the top right of the payment card (small pencil icon).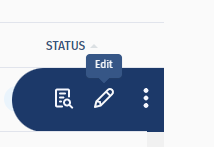 Step 5: Review the information and click Submit Payment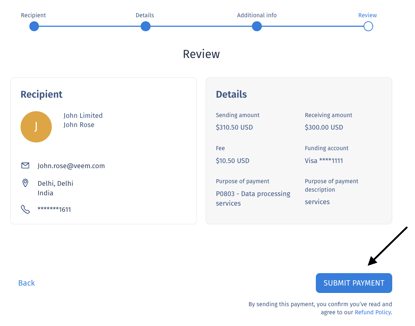 Still, need help? You can chat or call our Customer Success team here.