How to update the beneficiary name on an individual account
The Individual account type offered on Veem is catered for contractors and freelancers. In order to ensure no delays occur for payments sent to the account, it's crucial for the beneficiary name (the name associated with your bank account on file) to be entered exactly as it is listed on the bank statement.
To update the beneficiary name on your account, please follow the steps below.


Step 1: Log in to your Veem account.
Step 2: Click on "Settings" tab in the left-hand sidebar.

Step 3: On the Settings page, please go to your Account tab.

Step 4: On the "Primary Contact Information" section, click "Edit"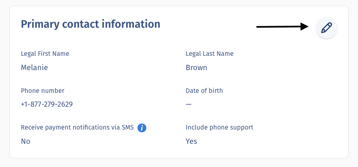 Step 5: Update the First and Last Name fields to the correct beneficiary name
Step 6: Click "Save" to successfully update the personal beneficiary name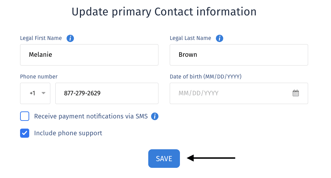 After following these steps, the beneficiary name will be fully updated on the Veem account.
NOTE: Updating your beneficiary name will submit your account for re-verification.
Still need help? You can chat or call our Customer Success team here.