The Veem Wallet is a versatile feature offered on Veem that can be used as a funding alternative to send or receive money, pay a bill, and/or hold funds.
Apart from opting to receive and deposit incoming payment(s)/funds there; clients are now able to fund their Veem wallets!
To learn how you can fund the Veem wallet, please see the video or follow the steps below:
Step 1: Log in to your Veem account.
Step 2: Please click on the "Veem Wallet" option, located in the lefthand sidebar of your dashboard.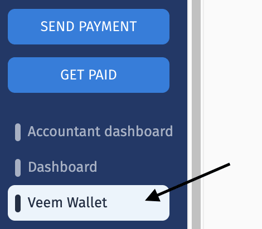 Step 3: On the next page, please click on "Add Funds"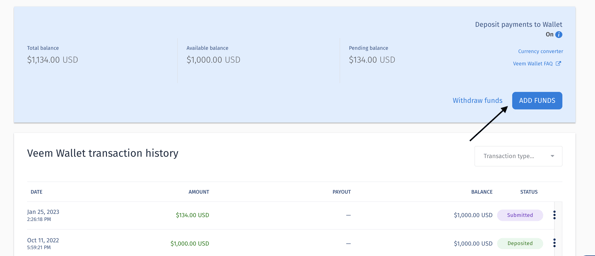 Step 4: On the next page, please click "Connect Debit Card"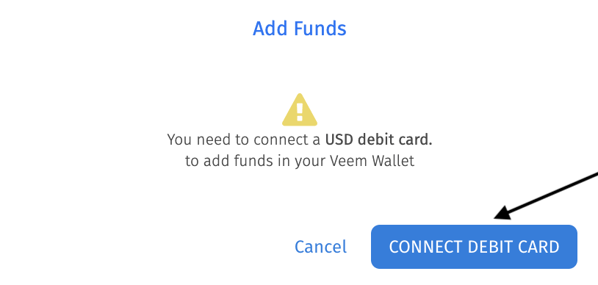 If you have a debit card already added to your Veem account then it will be listed as an option (as seen below).

NOTE: Currently, clients can only add funds to their Veem wallet by using their debit cards linked to their USD bank account.
Step 5: Select/Add the debit card that you'd like to use and click "Save"
Step 6: Enter the amount you'd like to add to your Veem wallet and click "Add Funds"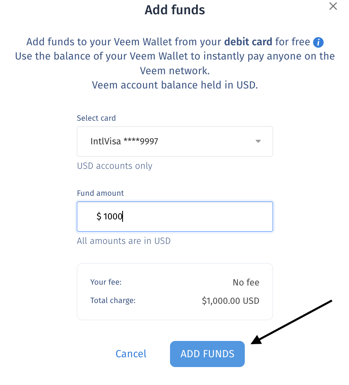 That's it! The payment will be processed and the funds delivered to the wallet, in a few minutes after being verified. You can also opt to either use them to send a payment or withdraw funds from the wallet to your bank account.
NOTE: -The wallet needs to be activated first before utilizing it. To learn how to do this, see this article.
- Currently, the Veem wallet can only hold funds in USD.
Still, need help? You can chat or call our Customer Success team here.