The Veem Wallet can be used as an alternative receiving account for USD transactions, for clients with active and verified Veem accounts.
Thus, clients can opt to receive funds in USD directly to their wallets. The first instep to achieve this is by activating the Veem Wallet first.
Once activated, to receive funds in the Veem Wallet:
Step 1: Please begin by navigating to the account settings on the dashboard
Step 2: On the settings page, please go to the Get Paid tab.
Step 3: Under Defaults, locate the default receiving account drop-down menu on the bottom of the page, then select the Veem Wallet.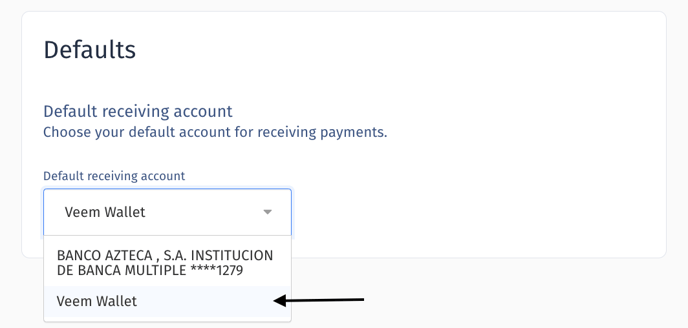 Step 4: Once the Veem Wallet is active and set as the default receiving account, new payments in USD are directly deposited into the Veem Wallet.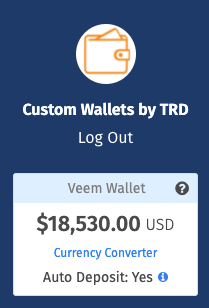 That's it. Once funds are deposited in the wallet, clients can opt to either use them to send a payment to other vendors or withdraw funds from their wallet to their bank account.
NOTE: - The Veem wallet needs to be set as the default receiving account before the payment is sent.
- All transfers made in the local currency will continue to be deposited in the bank account linked to the Veem account.
Still, need help? You can chat or call our Customer Success team here.