How to Disable SMS Notifications
Veem allows users to receive payment and account notifications via SMS text messages.
To disable SMS notifications on Veem, please follow the steps below.

Step 1: Log into Veem

Step 2: In the lefthand sidebar, click "Settings"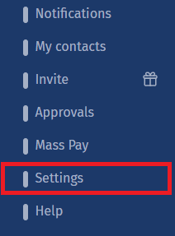 Step 3: In the "Settings" tab, you will see the "Account" section.



Step 4: On the "Primary Contact Information" card, click "Edit"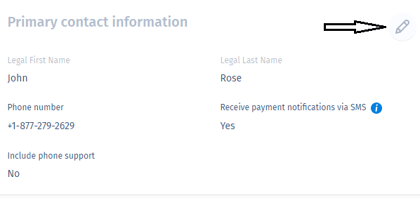 Step 5: Uncheck the checkbox beside "Receive payment notifications via SMS"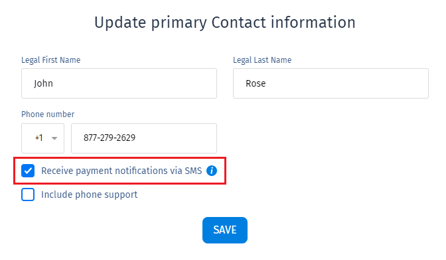 Step 6: Click "Save"

You have now successfully turned off SMS notifications on Veem. Please note that email notifications will still be sent out to your primary email address on file.

Still need help? You can chat or call our Customer Success team here.