How to Change the Account Display Name
For Business account types, to change/update the Account display name, please follow the steps below:
Step 1: Please Log in to your Veem account then go to settings.
Step 2: Under settings, please go to the Account tab.

Step 3: Please navigate to the Business Information section, and click on the pencil icon to edit the information.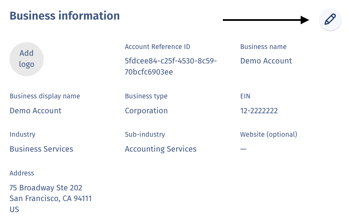 Step 4: Then, please edit and update the business display name, to your preference.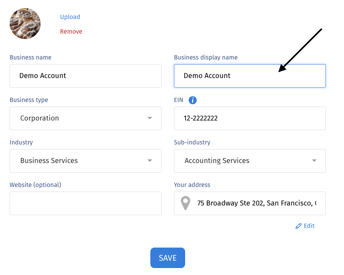 Step 5: Click "Save"
That's it! Still need help? You can chat or call our Customer Success team here.