Enable Automatic QuickBooks Invoicing
Use Veem to get paid for your professional services, and automatically request money from your business partners.
Follow the steps below to enable automatic QuickBooks invoicing:
Step 1: Log in to your Veem account.
Step 2: Click on Settings in the lefthand sidebar
Step 3: Click on the Integrations tab.
Step 4: In the "QuickBooks" section, click on the pencil icon (Edit).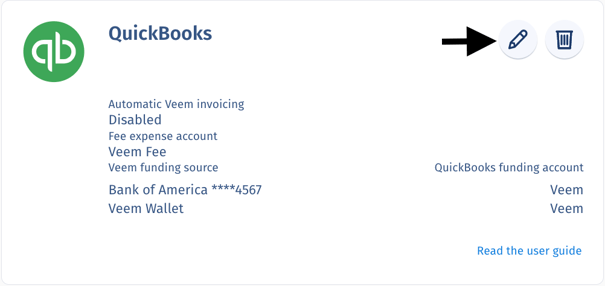 Step 5: Check the "Automatic Invoicing" checkbox.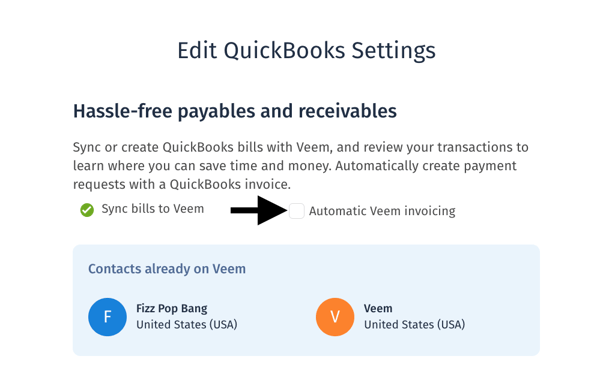 Step 6: Click "Save"
And that is it! Your QuickBooks Invoices will now automatically send out to your payers through Veem once created on QuickBooks.
Already have a Veem account? Click here to connect QuickBooks and Veem.
Still, need help? You can chat or call our Customer Success team here.