How to Download Payment Confirmation
India-based tax and AML regulations state that FIRC documentation must be provided for any international incoming payments.
While Veem does not provide FIRC documentation, a payment confirmation form is available for download which will serve the same purpose.
To download the payment confirmation file from your Veem account, please see this video or follow the steps below:
Step 1: Log in to your Veem account
Step 2: On the left side of the screen, please click on Transactions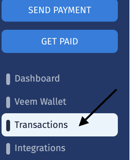 Step 3: On the transactions page, click on the Payments tab.

Step 4: Locate the transaction you want to get the payment confirmation. Hover over the transaction to reveal the blue arrow to the right.

Step 5: Hover over the blue arrow click the 3 dots and click "Download Confirmation".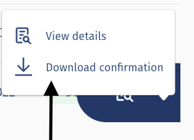 Step 6: A payment Confirmation pdf file will be downloaded to your device with the payment details as seen below.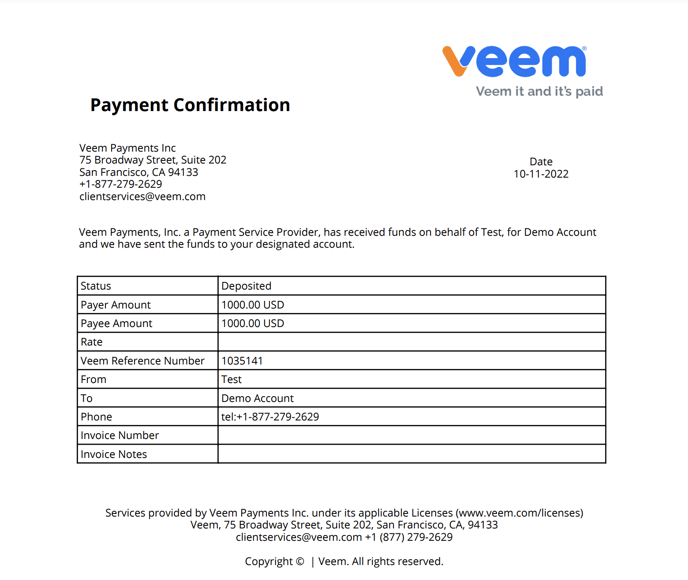 That's it! Need more help? You can chat or call our Customer Success team here.