Accountant and Bookkeepers
How to Invite Clients to Veem as an Accountant/Bookkeeper
With Veem, bookkeepers and/or accountants users also have the option to invite/add client(s) that they would like to manage on Veem. To learn how to do this, please follow the steps below:
Step 1: Sign in to the Accountant/Bookkeeper account and invite the client through the 'Invite a Client' feature.

Step 2: Add the client's information and the client's email address.

If you are looking to set up your client account first before inviting the client, then reach out to partners@veem.com
Step 3: The client will need to accept the invitation, create a password, allow the accountant to manage users, and enable the accountant to complete the setup. The accountant will then receive an email to join the client account and complete the setup. Here are the steps the client will see: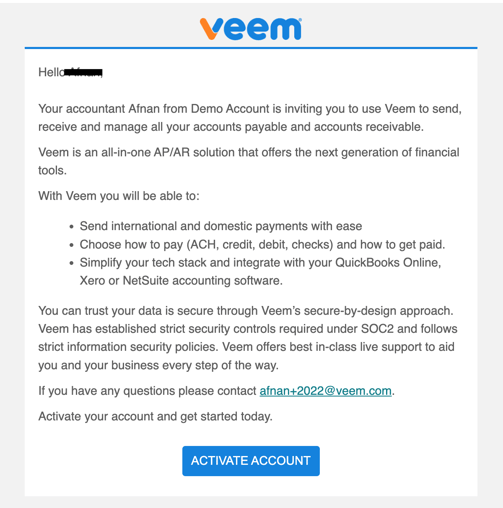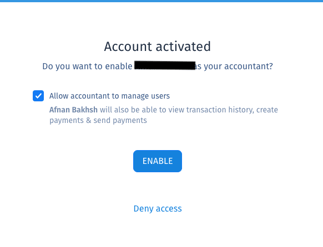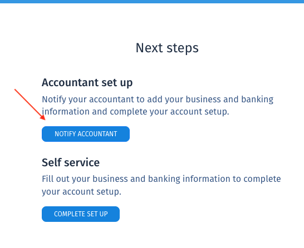 The accountant will receive an invite by email. Click on "Activate account" The accountant will then go through the steps of setting up the account with the required information.
Next: Connect your accounting software
Skip to complete account setup