How to Install the Veem Bundle on Netsuite
To begin using the Netsuite + Veem Integration, first, the Veem bundle will have to be installed in Netsuite. To do so, follow the steps below:

Step 1: Open Netsuite.
Step 2: Click "Customization"


Step 3: Click "SuiteBundler"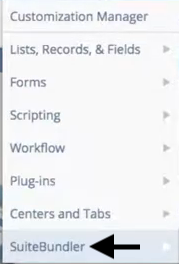 Step 4: Click "Search & Install Bundles"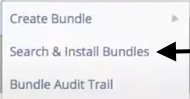 Step 5: In the Keyword field, search "Veem"


Step 6: Click "Veem Netsuite Integration"


Step 7 (optional): To download a PDF guide on the integration setup steps, click "Veem Netsuite Integration.pdf"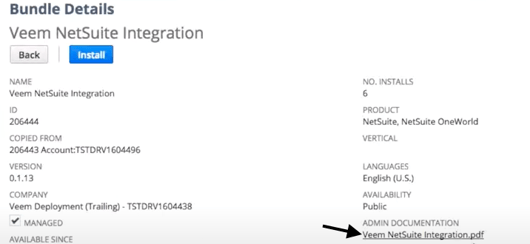 Step 8: To Install the bundle, click "Install"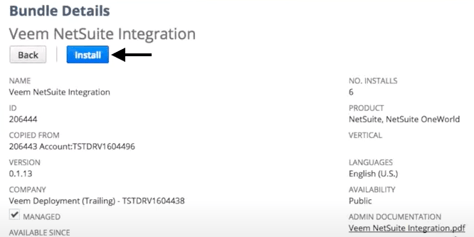 Step 9: Accept the Installation by pressing "OK" in the pop up



Step 10: To confirm the steps were successful, check the top menu bar for a new tab labeled "Veem".


The Veem Bundle has been successfully installed in Netsuite. Next, the bank account used to make payments will have to become Veem aware. Click here to learn how to make the bank account Veem aware.
Still need help? You can chat or call our Customer Success team here.