The final step in the Veem/Netsuite integration setup is creating a payment profile.
To create a payment profile on Netsuite, follow the steps below:

Step 1: Select the new "Veem" category in the top menu bar.


Step 2: Click "Setup"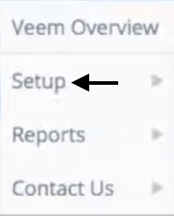 Step 3: Select"Veem Payment Profile"


Step 4: Click "New"


Step 5: In the "Veem Payment Profile" section, there will be 3 fields. Start by entering a name for the payment profile.


Step 6: Select the subsidiary for this profile from the dropdown menu. A separate payment profile can be made for each subsidiary.

Step 7: Select the bank account that was made Veem aware from the dropdown menu.


Step 8: Click "Save" once all details are entered.



Step 9: Once saved, a prompt will show to redirect the webpage from Netsuite to Veem. Click "Ok". If you do not yet have a Veem account, first create one here.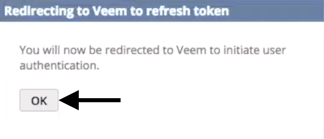 Step 10: Sign into Veem once redirected.


Step 11: Allow Netsuite to access Veem by clicking "Authorize"


Once these steps are completed, Veem will now be successfully integrated with Netsuite. Now that the Netsuite/Veem connection is set up, click here to make a Veem payment via your Netsuite account.


Still need help? You can chat or call our Customer Success team here.