How to Set up Two-Factor Authentication - Text Message
Two-Factor Authentication (2FA) is an extra layer of security that helps prevent potential intruders from gaining access to the account or stealing personal data or identity.
Step 1: Log in to your Veem account.
Step 2: Select Settings.
Step 3: Click the Security tab.
Step 4: Click the blue Setup 2FA button.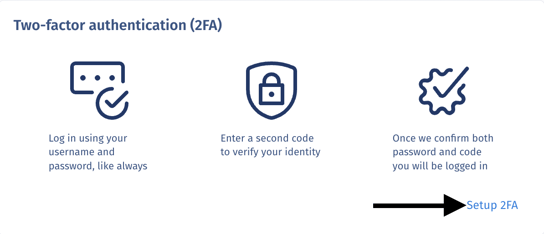 Step 5: Select SMS from the options.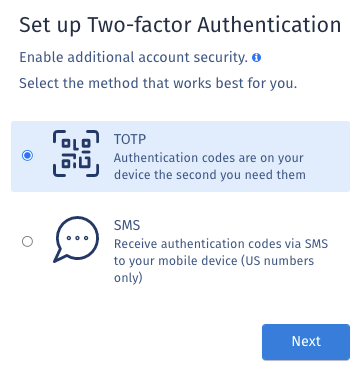 Step 6: Enter the mobile number you'd like to use for 2FA.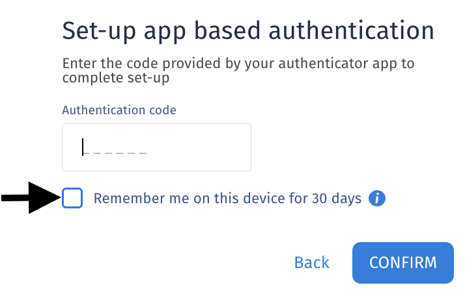 Step 7: Enter the code provided. *Check the box to mark the device as trusted for 30 days (if applicable).

*Checking this option will allow you to log in without inputting the 2FA code for 30 days. Only enable this feature on trusted devices.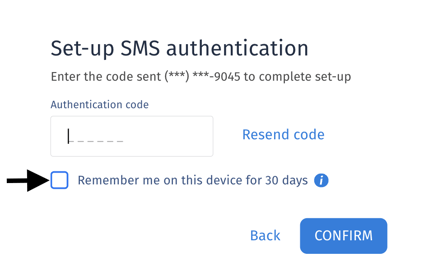 Step 8: Click Confirm.
The Two Factor SMS Authentication setup process has been completed!
Still, need help? You can chat or call our Customer Success team here.