Learn how to enable Two-Factor Authentication (2FA) with TOTP on your mobile app. Strengthen the security of your account and protect your personal data from unauthorized access.
To learn how you can set up 2 FA using an authenticator application, see this video or follow the steps below:
Step 1: Log in to your Veem account.
Step 2: Select Settings.
Step 3: Click the Security tab.
Step 4: Click the blue Setup 2FA button.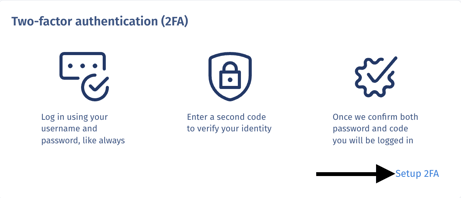 Step 5: Select TOTP from the options. Press Next.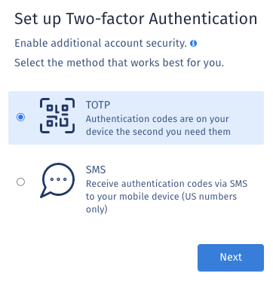 Step 6: The QR code and numeric code will now be displayed. Continue the remaining steps on your authenticator app.
*If you do not yet have an authenticator app, skip to the "Download Authenticator App" section below.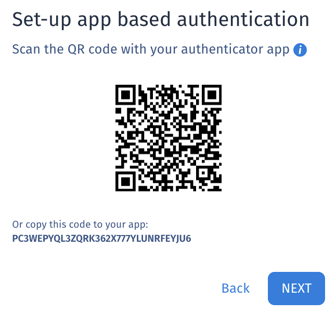 Step 7: Open the authenticator app on your phone or web browser. Scan the QR code, or manually enter the numeric code into the app. Click Next once the 6-digit code shows on the app.
Step 8: Enter the code provided. *Check the box to mark the device as trusted for 30 days (if applicable).
*Checking this option will allow you to log in without inputting the 2FA code for 30 days. Only enable this feature on trusted devices.
Step 9: Click Confirm.
The Two-Factor Authentication TOTP setup process has been completed!


Download Authenticator App (Mobile)
To download the mobile authenticator app, follow the steps below:

Step 1: On your phone, open the App Store (Apple IOS), Play Store (Android)
Step 2: Search for "Google Authenticator", or your preferred authenticator app.
Step 3: Download the app.
Step 4: Open the app, press the + symbol or "scan QR code" option
Step 5: Continue from Step 6 above.
Still, need help? You can chat or call our Customer Success team here.