Veem allows clients to send recurring invoices. This article will walk you through claiming them as well as accepting all future recurrences.
When an invoice is sent, Veem will email you letting you know. From that email, you will be able to view the invoice details by clicking on the "View Invoice Details" button.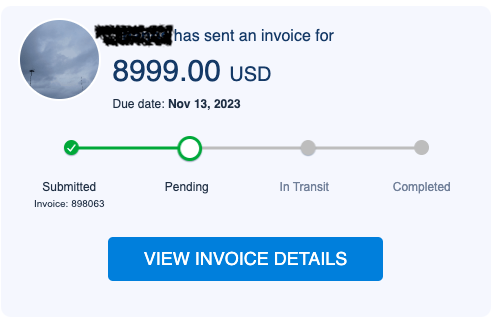 After selecting "View Invoice Details", you will brought to a page where you'll be able to review some details of the invoice.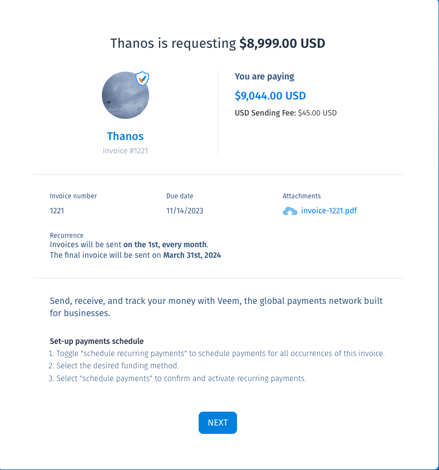 If the details look accurate, go ahead and click "Next"
You'll then be brought to the page where you can review the invoice in more detail, as well as actually accepting this invoice as recurring. In order to do this, under the "Recurrence Details" section, you'll want to toggle on "Schedule Recurring Payments"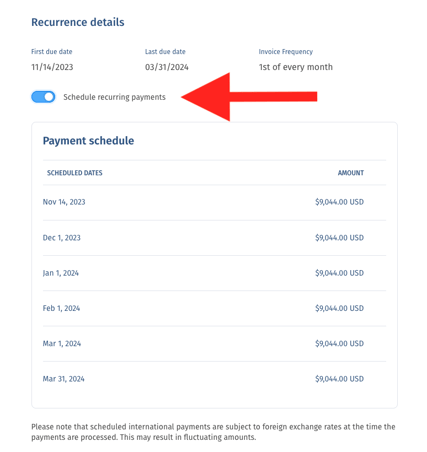 Once toggled, you will also be able to see a full list of the payment recurrences.
Scroll down to the bottom of the page, select select or change your funding method if need be, and
click "Schedule Payments"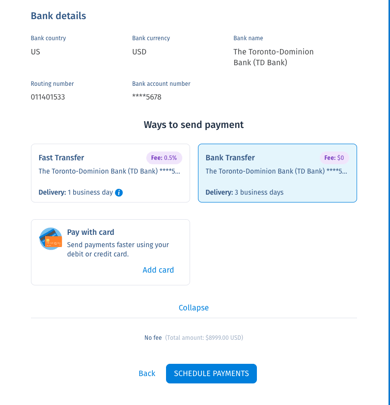 The scheduled information for the first payment will be preset based on the information provided to Veem in the invoice. You can edit this date if need be. Once done, or if the information looks accurate, click "Schedule"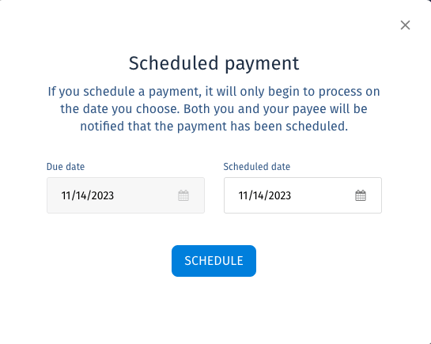 Now you're all set! Your payment is scheduled, and you can again, see a full list of all scheduled payments from the recurring invoice you just claimed!
Still, need help? You can chat or call our Customer Success team here.